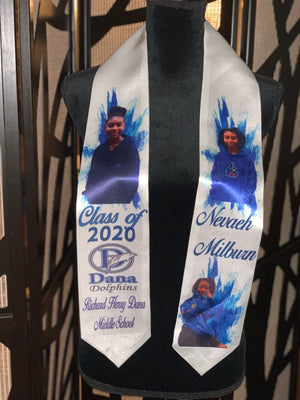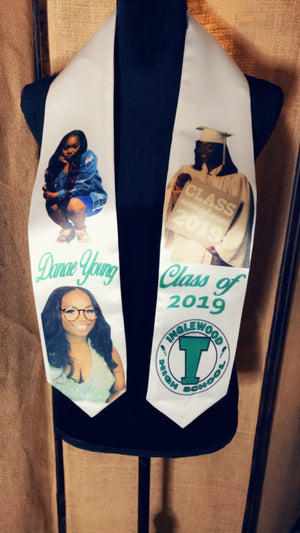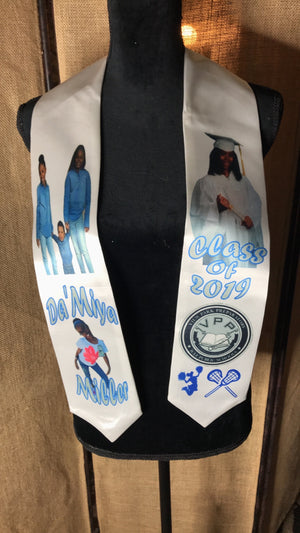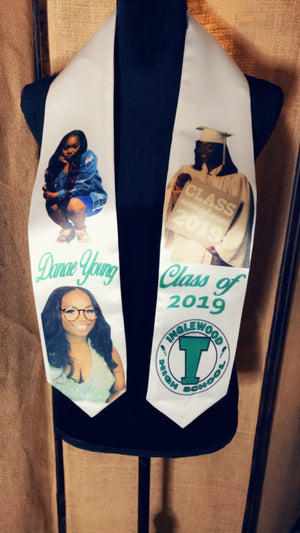 Graduation Stole
Graduation Stole
Submitting your Pictures
Wanted to take a few minutes to explain the simple steps that you will be taking after you pick and place your order.
Step 1) Pick your item (s)
Step 2) Once the order is placed you will be emailing separately the picture (s) to our email. 
In the email you will indicate what picture goes on what item if you are purchasing more than one.

Any text you want added will be added at no charge. Please indicate text wanted in your email.

Step 3) if you have any questions please do not hesitate to call our office directly.